Central Air Conditioner Financing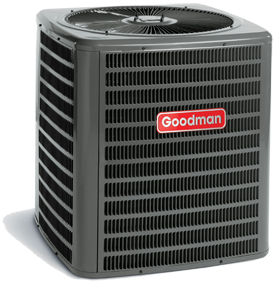 With our air conditioner financing options, you can get a new central air conditioner installed without paying thousands of dollars in upfront costs.
We offer low rates and amazing flexible payment plans so you can get a new AC right now and pay for it on a schedule that works for you!
Air Conditioner Financing Benefits
High Approval Rates – As long as you're the home owner, you have a good chance of being approved! We have flexible options to suit most credit and financial situations.
Flexible Options for Most Credit Situations – Don't worry if your credit history isn't perfect, we understand life is full of challenges. We aim to offer affordable heating and cooling solutions that are accessible to everyone! (See here for more info about our bad credit financing)
No Down Payments Necessary – Get your new central air conditioning system installed with zero upfront costs. We make the payments easy, manageable and predictable!
Flexible Terms – With our many financing options and flexible plans, you can choose a payment plan that works from you. Take as little as 12 months or up to 15 years to pay it off.
Great Financing Rates – With rates as low 6.99%, you can enjoy a cool comfortable home without breaking the bank.
With our air conditioner financing plans you get a new energy-efficient central air conditioner without the usual high upfront costs!
Benefits of Upgrading Your Air Conditioner
Increased comfort. Keep your home cool and comfortable throughout the hot summer months and cut down on humidity. No more tossing and turning all night!
A safer and healthier home. Heat waves can be dangerous to health, especially for seniors or other vulnerable individuals.
Increased home value. A new AC can make your home more appealing and valuable when selling.
Top Quality Air Conditioners – Get the Best!
We carry all the major brands like Lennox, Amana, American Standard and Goodman, with high-efficiency ENERGY STAR models of all different sizes to suit your needs.
Give us a call at 1-877-590-2021 or use the form on the right to get started with a no-obligation consultation or to request more information about our easy and affordable air conditioner financing.
Rest easy knowing the job is done right. All of our contractors are licensed and certified and comply with the latest standards and safety codes.