Bad Credit Air Conditioner Financing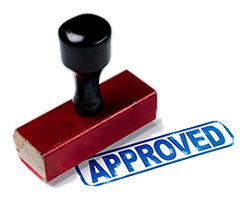 Call today – Have your new AC installed tomorrow!
Get a new central air conditioning system regardless of your credit score and enjoy a cool, comfortable home this summer!
Our worry-free air conditioner financing requires no down payments, and no credit needed and as long as you're the homeowner, you're probably approved, (almost) guaranteed.
Bad credit, no credit – no problem. With us, most applicants are approved instantly!
We know everyone's situation is unique and not everyone has perfect credit, and that's why we strive to accommodate all homeowners and families.
See here for more info about our air conditioner financing.
Affordable & Worry-Free Solutions
Like all our financing programs, installation is included and there are no hidden fees or other upfront costs. All you pay is one affordable monthly payment.
All financing terms are open-ended too, meaning you can buyout at any time by paying off the remaining cost of the unit at a depreciated value, so you're never locked-in to any contracts.
Plus, get a host of other included features, like our Full-Coverage Protection Plan which covers ALL parts and labour, meaning you never have to pay for repairs! And if the unit can't be fixed, we'll replace it free of charge.
Rest easy (and comfortably!) with our simple and affordable bad credit air conditioner financing plans.
Questions? How to get started?
For more information or to book a free no-obligation consultation, give us a call at 1-877-590-2021 and we'll be happy to help get you started or answer any questions you have.
Next-day installation is available!